My father's words 不在场的教诲
(单词翻译:双击或拖选)

我最终从这种迷失的困境中走了出来,寻得意外的收获:通过写作来表达自己。而直到后来我才发觉,这是我用另一种方式去理解父亲的一个桥梁。这种方式引导着我接近一种新的激情,这种激情是我和父亲共同享有的,但是过去我并不知道。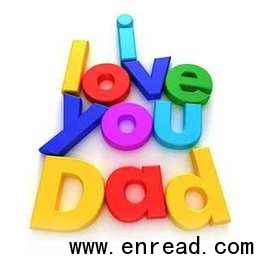 Before they closed my father's casket, I left him with a gift. After all he had given me, it was the least and best I could do. He passed away the day I got my 1,000th career hit, in the final game of the 2002 season, so at his side I left the ball from my milestone1.
Besides the surreal and horrifying2 last moment of seeing him lying in permanent stasis, it was also the first time I could remember giving him a special game ball without him slipping a $10 bill into my hands to congratulate me. His illness kept him out of whatever stadium I was playing in during the latter years of my career, though that didn't stop him from patting me on the back from afar with a phone call or by what I could best describe as a "spiritual moment," one when I would feel him sitting on my shoulder advising me while referencing a page out of his psychiatric repertoire3.
I left baseball in 2005, with a Triple-A contract on the table from the San Diego Padres. I left not for physical reasons — I'd had a torn hamstring tendon in 2003, but it hadn't affected4 my speed — but because it was my season for change. So I decided5 to walk away and once I did, like the vast majority of players, I was lost. It would be the first time since I learned to swing a bat that I would spend an entire summer without ever putting on a uniform. Even if you get a going-away party like the one the Phillies gave me on June 25th, 2005, when I threw out the first pitch of the Philadelphia-Boston game on a national TV, once the last partygoer walks out the door it's no longer you against that fastball, it is you against yourself.
So you swim around trying to figure out what young, retired6 baseball players do with their lives. For me, the moment was stark7 without the guiding wisdom of my father, who could communicate with me with just a nod of his head.
Since my retirement8, I have searched for the next passion that could fill the void that a life playing baseball creates when you are no longer putting on those spikes9. It is a daunting10 journey, and many players never find that closure or that next love. But they keep looking, even if other parts of their lives are crumbling11 behind them. Maybe that was part of the problem: searching. I found myself agreeing when I heard John Locke, the main character on "Lost," say, "I found it just like you find anything else, I stopped looking."
Of course my father could never be replaced, though that didn't stop me from trying to find ways to preserve his legacy12, his worldview and his work. He was a practicing psychiatrist13, but his passion was writing. He left behind a body of poetry that guides me now that I can't ask him how he handled his sons when we wanted to sleep in our parents' bed, or what the best course of action would be in dealing14 with a difficult business partner, or a racist15 coach.
I have always remembered those moments when my father would be spontaneously inspired to write a poem. He would just walk off and lock in, pen to paper. He could turn his already phenomenal vocabulary into music. When I found out that he started writing poetry at age 7, I was amazed. Outside of the original collection of poetry I have, he left behind two books he published on his own.
I didn't stay lost forever. I found something that I wasn't looking for: a voice through writing. Only later did I understand that this would be a bridge to understanding my father in another way. A way that led me to connect to a passion I didn't realize we both shared.
Writing introduced me to people who were otherwise strangers and made them guests at my table. Words can appear to be part of a one-way mirror, but they are in fact surprisingly reciprocal — a dynamic I'm reminded of when I call upon my father through his poetry. In this way, my father stays with me. I can preserve his inspiring legacy more powerfully through writing than through the hummingbird16 pendant I wear around my neck to honor his homeland of Trinidad, or a picture or heirloom.
After my first column, I went as a guest to a friend's church in Chicago. In the foyer, a woman who also knew our host was waiting. She asked me whether I had written that opinion piece on fear, steroids and baseball. I told her I had. She proceeded to tell me that she taught journalism17 at Northwestern and that she thought it was the quintessential opinion piece. I had already known that for me writing was passion and even therapy, but now I also thought that maybe I'd found my next profession.
Thankfully, I always knew my father was proud of me — before the major league debut18, before the Ivy-league degree that was unfathomable to a generation of people who had only recently earned the right to vote. But despite living the dream of so many Americans and reaching its highest level, I have no doubt that he would be even prouder of what I am doing with my words. Words that I can leave for my son to read...one day.