Are men romantic? 谁说男人不浪漫?
(单词翻译:双击或拖选)

在那些浪漫被认为是必须的时刻,比如情人节、生日或者纪念日,我们应该记住,我们应该将感情与行为相区分。男人们也许不会做那些展现他和恋人一起度过的日子的剪贴簿,但是他们和女人们一样的去爱,忠诚,是的,这就是浪漫——有时,他们甚至比女性更浪漫!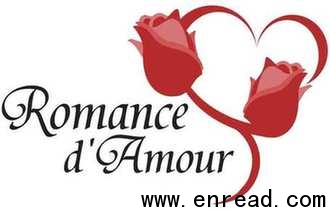 We too often define "romantic" in women's terms - sending flowers and cards, saving mementos1 and putting them in a box or scrapbook, gushing2 over chick romance movies, or listening to romantic songs all day.
Men may not do these things, but many men do something more romantic than all that: they keep their love in their hearts forever.
My survey of 3000 men and women worldwide who tried reunions with lost loves asked, "How long did it take for you to get over your lost love?" Responses from the men indicated that they took significantly longer to get over their lost loves than the women. Some of the men were not satisfied with the survey choices: the last choice listed was, "Over 10 years." Only men crossed out all the choices and wrote, "I never got over her!" While no doubt some women never got over their lost loves, either, only men wrote this comment on the survey.
Adolescent boys are "not supposed" to cry over lost loves. But many of my male participants reported that, after their high school girlfriends broke up with them, they cried in private, every night, for months.
My lost love reunion findings about romantic men paralleled results of my survey of adults who never tried lost love reunions. There were significantly more men than women who chose to fill out the survey, and they expressed strong feelings for their first loves, even though they had not contacted these women (and may never do so).
Posts on the Message Board of my web site, Lostlovers.com, are more represented by women than men. But appearances are misleading. Actually, there are more men who are members of my site than women. The men don't post as often as the women, but they are reading!
Men more often sign up for private phone consultations3 to talk about their lost loves than women.
But it is a rare men's magazine that will print a story about love and romance. The editors tell me that they think men are uninterested. Not so! When my research was quoted in Playboy, it generated a lot of responses.
On occasions where romance is expected (such as Valentine's Day, birthdays or anniversaries), we should all remember to separate emotions from behaviors. Men may not make scrapbooks of mementos of their love experiences, but they are every bit as loving, loyal, and yes, romantic, as women - and sometimes more so!
点击

收听单词发音
1

mementos
纪念品,令人回忆的东西( memento的名词复数 )

参考例句:

The museum houses a collection of mementos, materials and documents. 博物馆保存着很多回忆录以及文献资料。
This meant, however, that no one was able to retrieve irreplaceable family mementos. 然而,这也意味着谁也没能把无可替代的家庭纪念品从火中救出来。
2

gushing
adj.迸出的;涌出的;喷出的;过分热情的v.喷,涌( gush的现在分词 );滔滔不绝地说话

参考例句:

blood gushing from a wound 从伤口冒出的血
The young mother was gushing over a baby. 那位年轻的母亲正喋喋不休地和婴儿说话。 来自《简明英汉词典》
3

consultations
n.磋商(会议)( consultation的名词复数 );商讨会;协商会;查找

参考例句:

Consultations can be arranged at other times by appointment. 磋商可以通过预约安排在其他时间。 来自《现代汉英综合大词典》
Consultations are under way. 正在进行磋商。 来自《现代汉英综合大词典》